Hank Zipzer, Day of the Iguana
Written by Henry Winkler
Reviewed by Tyler W. (age 10)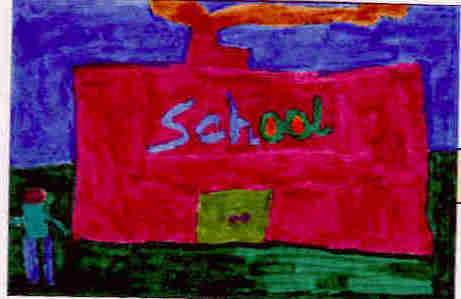 This book is about a boy who is creative. He likes to put on magic shows. He put on two in this book. First, in this book they go to Hank's aunt's house to do a magic show for her daycare kids. They're going to start the play when Frank's favorite show comes on. They try to record it, but Hank pressed the wrong button. After the magic show, they all sat down and tried to watch it. It wouldn't play. Hank takes apart the cable box and he gets in trouble. You will just have to read the rest of the book to find out what happens next.
I liked this book because Hank had good ideas about taking apart the cable box. He was trying to help his friend find a show. It reminded me of when I got in trouble for breaking things like glasses. It made me feel like I'm not the only one who gets in trouble. My favorite part was when they were watching all the baby Iguanas hatching out of their eggs.
I recommend this book to people who like to play with their friends because the main character, Hank, loves playing with his friends. I think this book is interesting when Hank does the magic shows.