The BFG
Written by Roald Dahl
Illustrated by Quentin Blake
Reviewed by Zach W. (age 10)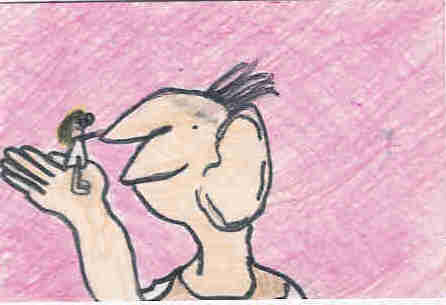 Do you know what BFG stands for? If you don't and you'd like to, then The BFG is the book for you. If you don't want to know what BFG stands for, then put this paper down and read something else.
This book is about Sophie, an orphan who meets a giant named the BFG. The BFG has evil neighbors and they are really mean. So, the BFG and Sophie play tricks on them. To find out what happens, read The BFG.
I think The BFG is a very interesting book because of how the author makes things up like: frobscottle, snoccumbers, whizpoppers and a lot more. The BFG reminds me of myself because he's crazy. My favorite part was when the BFG told Sophie that he can hear the littlest noises that people can't hear because it's really descriptive.
I recommend this book to Roald Dahl fans, people who like humor, and fairy tale lovers, because it is a humorous book, is a fairy tale, and is a Roald Dahl book. Read the book to find out what BFG stands for.