Hatchet
Written by Gary Paulsen
Reviewed by Tim C. (age 10)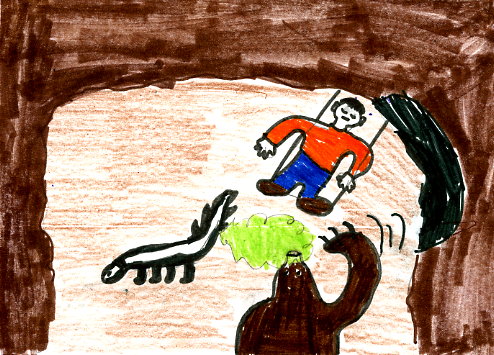 "Now he stood at the end of the long part of the lake and was not the same, would not be the same again." This is a quotation from the astounding book, Hatchet, by Gary Paulson.
This book is about thirteen year old Brian Robeson. When on a visit to his father, Brian crash lands the plane and ends up in the middle of the wilderness! The big idea of this story is to show the reader that a wilderness is not "home, sweet home."
Hatchet is a terrific book. I liked it because it was full of surprises. As I read it, I wondered how it would feel to be lost. My favorite part is when Brian figures out how to make tools. Brian is the character, who changes the most in this story. He changed in how he looks at things and his senses become keener. Brian reminds me of my friend, Ryan, because Ryan also likes food.
I would recommend this book to people who like adventure. The story would interest people who camp and who like the wilderness.