The Trumpet of the Swan
Written by E.B. White
Illustrated by Edward Frascino
Reviewed by Katelyn B. (age 11)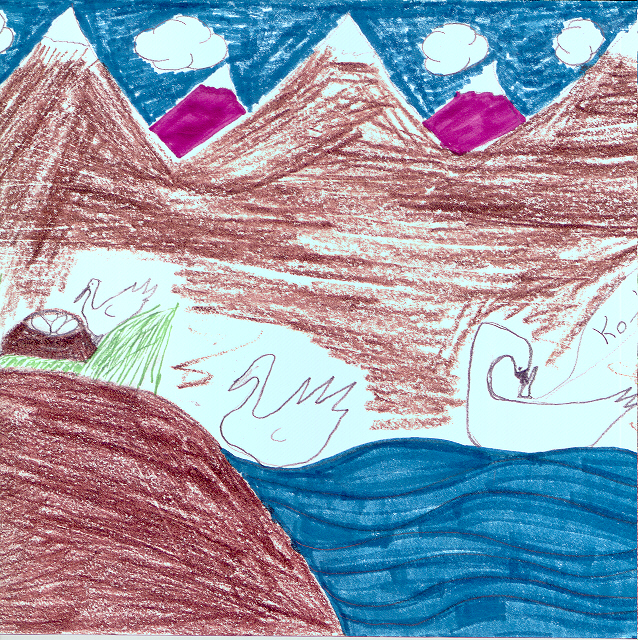 In this book, Louis the trumpeter swan finds out that he can't say "ko-hoh, ko-hoh" like the other swans can. Louis's father goes thousands of miles to find a way for Louis to talk. Finally the old cob finds a music store in a little town, and steels a trumpet. Louis finds some jobs to get the $4,691.65 to pay for the trumpet.
My favorite character in this book is Louis. He is my favorite character because he never gives up. He wants to talk and to finish his challenge. His challenge is to get money to pay for his trumpet.
This book reminds me of Charlottes Web and The Twits because all of the animals talk in these books. Louis goes to school and learns how to write to people. In Charlotte's Web Charlotte, the spider learns to write, too. I would like it to be that way in real life.
I learned a valuable lesson that even though you can't talk you still shouldn't give up.
I think that this book is a funny book to read and I recommend it to people who like birds and love to laugh. Read this book to find out what happens at the end of this book.