Because of Winn-Dixie
Written by Kate DiCamillo
Reviewed by Devon D. (age 9)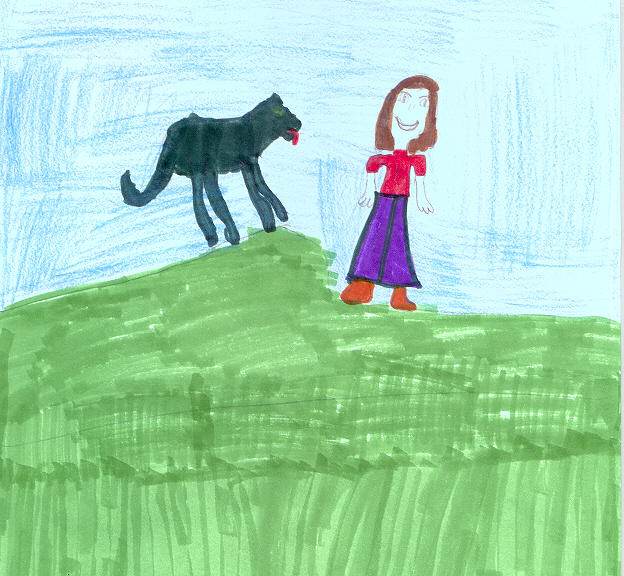 You will have mixed feelings about some characters in this book. It will keep you on the edge of your seat. This book is interesting because it makes you want to keep reading.
This book is about a girl named India Opal. She lives in Florida and her father is a preacher. So, she moves to a new town so her father can preach at The Open Arms Baptist Church. In this new town India Opal has no friends, but one day at the grocery store India Opal heard a big commotion. She walked in and she saw a mutt; it was making a mess. There were oranges on the floor, apples rolling around, and the whole store was trashed! The store manager was furious, so he asked whose dog it was. India Opal said it was hers. Finally after a long walk, India and the mutt she called Winn-Dixie, got to her trailer park. Almost every day Winn-Dixie met people and so did India, but one day Winn-Dixie got lost. The rest of this book is for you to read and for me to know.
I liked this book because it helped me understand how it felt to have something important to me. It also made me want to cry when Winn-Dixie got lost. I also love this book because of the descriptions of Winn-Dixie. One of these descriptions is when the author wrote that Winn-Dixie had shaggy black hair, and how Winn-Dixie had always smiled and showed all his teeth.
This wonderful book is filled with love, joy, and an exciting ending. I would recommend this book to 3rd through 5th grader girls, but anyone can read this book!