Little House in the Big Woods
Written by Laura Ingalls Wilder
Illustrated by Garth Williams
Reviewed by Keaton M. (age 10)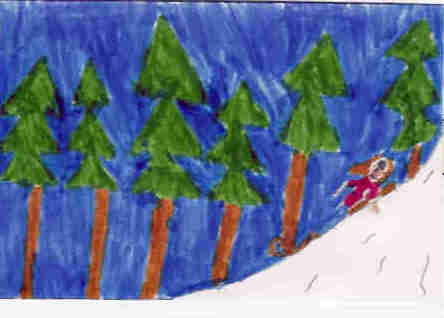 Wow, I just got done reading a great book called Little House In the Big Woods. It was about a family that lived way back in the 1800's. Ma and Pa had to work really hard to keep the family alive. Every day Ma had to cook food that Pa got. Pa had to go hunting. Pa built really cool stuff to cook food, like a fireplace. Read the rest of the book to find out more.
My personal favorite part was when it was Christmas because everybody was so happy. They got candy and they were really thankful for it. Laura reminded me of myself because I don't like to take baths and comb my hair, and neither did she. This book is part of a series. It is about something different in every book.
I recommend this book to someone that is in third grade and who likes classics. I also recommend this book to kids that do not mind sticking with the book because it is sort of long. The authors had good detail and I think the book will pull you in.