The Nutcracker Ballet
Written by Deborah Hautzig
Illustrated by Carolyn Ewing
Reviewed by Haley L. (age 8)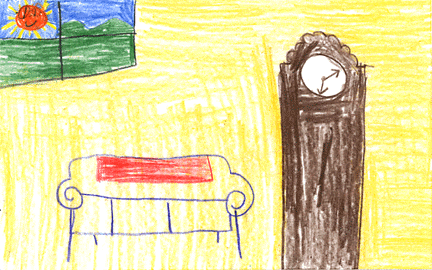 Marie saw her Godfather. Godfather brought presents for Marie and Fritz. He opened a red box and stepped out a very big toy soldier. Godfather turned the key on his back. Crank, crank, crank! The soldier marched around the room! Left, right, left, right. Next, Godfather opened a green box and wound up two clowns. They danced together! Everyone clapped with delight.
The Crystal Room is my favorite part of the story, because it is colorful and beautiful. My favorite character is Marie because she is so interesting. I can relate to the story because there is a living room at my house.
The book does have pictures. It helps to tell the story. I think others should read this story because this book is interesting.