Shiloh
Written by Phyllis Reynolds Naylor
Reviewed by Dylan Y. (age 9)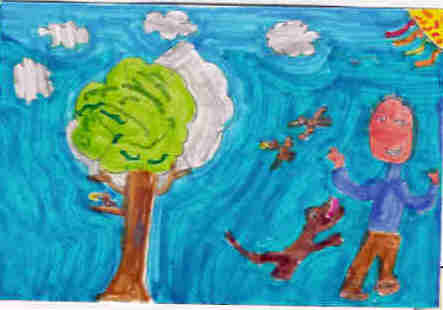 "Slurp." This book is about a dog who ran from a dog abuser. A boy named Marty found him and named him Shiloh. Marty realized that Shiloh had been abused so he got to keep him. The only person that knew that the dog was there is Marty. Shiloh had been quiet all this time. Will something go wrong? Read it to find out.
I liked this book because I can relate it to my life. My friend has a dog named Shiloh that runs off a lot. When I was reading, I had lots of feelings like sad, happy, and upset because Marty wanted to keep Shiloh, but he couldn't. It's the other guy's dog. I liked this book because the feel of the emotion sucks you in.
I recommend this book to people who like dogs and adventure books. I think that you should read this book because it is a great adventure book.