Tom and Jerry's Party
Written by Steffi Fletcher
Illustrated by mgm cartoons
Reviewed by Makaylah B. (age 10)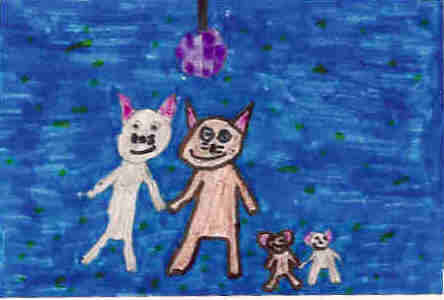 "I wonder where Jerry is?" This book is about a cat who doesn't want a mouse to ruin his party because cats and mice don't like each other. When Jerry's friends come, Tom gets mad at Jerry. When Tom's friends come, Jerry gets mad at Tom. But if you want to know what else happens, read the book.
I found Jerry interesting because he pointed himself out to Tom instead of hiding. I think Tom and Jerry changed because they got along and they usually don't get along. It made me feel like cats and mice can get along. It made me wonder if my cat and dog would ever get along.
I recommend this book to all people who like a lot of action because Tom chases Jerry and tries to do real mean stuff to Jerry. But Jerry always gets away.