The Dog Who Cried Woof
Written by Norman Bridwell
Illustrated by John Kurtz
Reviewed by Justin S. (age 7)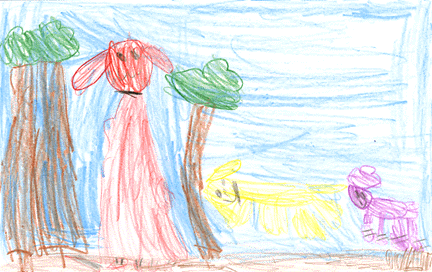 Clifford and friends go to a park. Clifford and his friends tell a story. Cleo tricks Clifford and T-Bone. Clifford and T-Bone jump in a lake. Cleo gets stinky because of a skunk. Cleo has a bath. Cleo says sorry.
My favorite part of the the book is when Clifford and T-Bone jump in the water because it is very funny. My favorite character is Clifford because he is funny and makes me laugh. I relate to this book because my dog is playful, also.
The pictures in this book help to tell the story. I think others should read this book because it is a good story.