House on Hackman's Hill
Written by Joan Lowery Nixon
Reviewed by Tyler L. (age 13)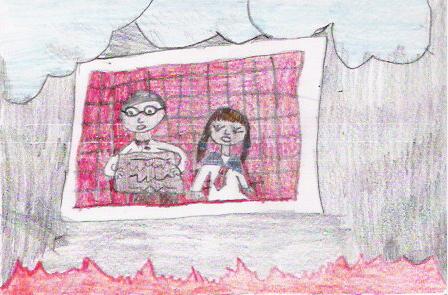 The House on Hackmans Hill is a good book about two cousins, Jeff and Debbie. They spend some time at their grandparent's every winter. When they go this time, an old man named Mr. Karsten tells them about a secret mummy. If they were to find the mummy, they would get a $10,000 reward. At the end of the story...well...you will just have to read the story to find out what happens to the two kids and the secret mummy.
I like this book because it is a mystery. I also like it because of the situations the two kids get themselves into and out of. For example, I liked it when they were in the house trying to catch the mummy. I like the situations because they are really exciting. The author also really explains the settings and it makes you feel like you are in the book.
House on Hackmans Hill is a very good book. If you like excitement, scary, and a little funny books, this is the book for you. I recommend this book to 5th through 7th grades.