The Rainbow Fish
Written by Marcus Pfister
Illustrated by Marcus Pfister
Reviewed by Joshua H. (age 9)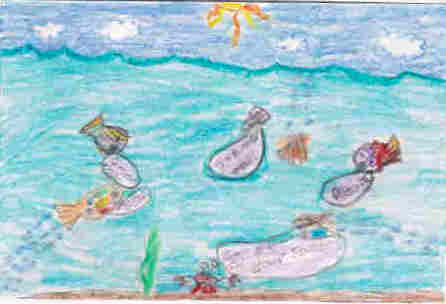 This story is about a little Rainbow Trout in the sea that has beautiful, shiny scales. The problem is that his friends are really jealous and they want one of the scales. The rainbow fish does NOT want to share them and ...whoops, you just have to read the book to find out!
I think this book is good because the illustrations were outrageously beautiful! This book reminds me of myself because when I was three years old I didn't want or like to share stuff. This book also reminds me of my friend Jess because he HATED to share stuff with me, and so did I, but we still played together.
People who like weird, colorful characters should read this book. I recommend this book to people who HATE to share toys.