Throwing Smoke
Written by Bruce Brooks
Reviewed by Cole C. (age 10)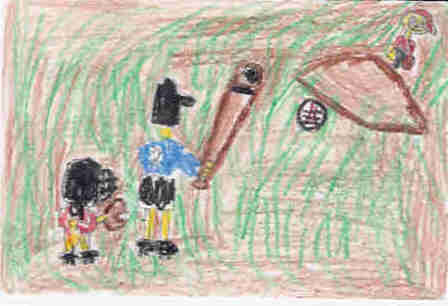 This book is about a baseball team that stinks because they keep losing. As they're going through the losing streak the team starts to come back. A couple of kids are added on to the team. Kids get mad because they lose their positions. The other kids are better than the players who get their positions stolen.
I like it when the new players show up and a kid acts like he knows them. A favorite part of mine is when the team starts winning more games. I felt good when the team won more games everybody was happy. I like this book because it has a lot of action and I love baseball. As I was reading I was wondering, will the team ever be friends?
I recommend this book to people who like baseball because the whole idea is about baseball. A team uses lots of teamwork to win more games. You should read this book if you're a big fan of baseball. The things that would interest you are the characters, how the players make friend, and a great baseball team.