The Trumpet of the Swan
Written by E.B. White
Illustrated by Edward Frascino
Reviewed by Ryder E. (age 11)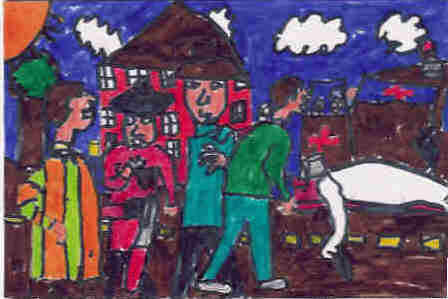 Whoosh, boom, crash! "Help, help. I'm drowning. Ahhh. Help, over here, whoever you are. Louis, please help." Louis saved Sam and Sam was so happy because he almost died. Louis was playing the trumpet. He gets rich and goes to a restaurant. Does Louis get captured or not? Read and find out.
My favorite part was the fight because Louis didn't want to get captured and he was standing up for himself. I like this book because it was cool, funny, and sad. Why it is cool, sad, and funny is because Louis fights the security for the zoo. I can't tell you the end, so read it.
The book reminds me of when I got chased by a goose. At the end, I burst into tears. If you like swans, I bet you will like this book.