Pokemon - I Choose You!
Written by Tracey West
Reviewed by Jake W. (age 10)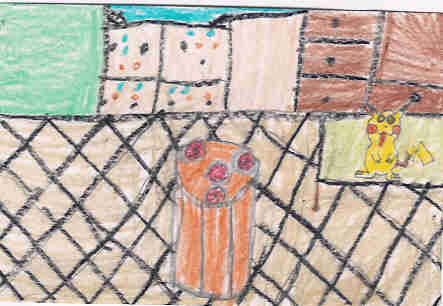 This book is about Ash trying to become a Poke'mon master, Misty the water Poke'mon trainer, and "yours truly", Brock. In the beginning Ash get a "Pickochu." In the middle of the book Ash tries to beat a Gym Leader named Lt. Surge. He lost.
My favorite part was the mystery. My second favorite part was when Ash got the best Poke'mon. My last favorite part is when Ash gets his Poke'mon in his pajamas. I think Misty is interesting because she is always getting mad at Ash. I think I'm like Misty because I get mad at my sister always. I think Ash changed because the day he was 10 he became more hyper. It reminds me of when I play Poke'mon.
I recommend this book to kids that are Poke'mon maniacs who like chapter books, who like fiction and kids who know Ash, Misty and "yours truly", Brock. In the story, Ash is one of those because he loves Poke'mon and does anything to save them.