Where the Red Fern Grows
Written by Wilson Rawls
Reviewed by Kailey M. (age 10)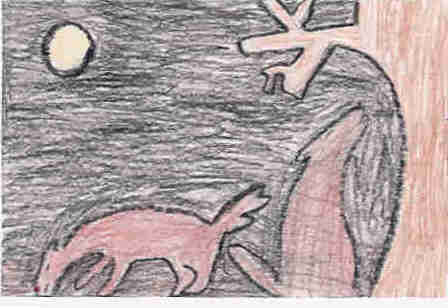 Where the Red Fern Grows is a good, happy, and sad book about a boy named Billy that lives in the Ozark Mountains and how he wants two hunting dogs more then anything. He works a lot and earns money for them. Billy names them Old Dan and Little Ann. Billy, Old Dan and Little Ann hunt together for raccoons. The two dogs are able to get raccoons up a tree and most of the time Billy kills them but sometimes the dogs kill them. During the story the dogs get a Mountain lion up a tree! Read the story to find out what happened!
I like this book because I really like animals a lot and I like stories of connections between people and animals. I thought Little Ann was really cool because she was so smart. My favorite part was when Billy got the dogs, because I remember when I got my dog. I think this book is unique because it really makes you feel like you're in the book. It's not like any other books I have read because I've never felt happy or sad when reading.
I recommend this book to all ages that like stories of adventure and love between man and dog. In this book Billy, Old Dan, and Little Ann have a friendship like no other.