Little House on Rocky Ridge
Written by Laura Ingalls Wilder
Reviewed by Sarah M. (age 9)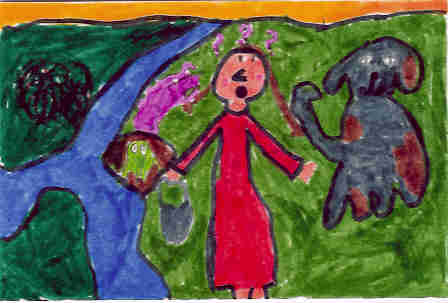 "Rumble, rumble, clickety-click! Down the wagon track!" When Rose, a little girl, finds she's going to move to Missouri, her friends are going too. When they get there, Rose's friends move to town and she's alone in the country. Read the story to find out if Rose will get a new friend.
I loved this book because of all the little surprises! Also, because of all the ordinary things that go wrong! I could almost hear the wagon. Rose seems a lot like me because when Rose finds out she's moving it is like when I moved! She doesn't want to go just like me! She doesn't want to move because she had to say goodbye to her Grandma and Grandpa!
I recommend this book to anyone who likes little surprises. They would like it because there are a lot of twists and turns of this book. I also recommend it to people who like characters that long for something to happen. This book is for people who read the Little House series. It's about Laura's daughter!
Clickety-Clack!