The Quilt Story
Written by Tomie dePaola
Illustrated by dePaola, Tomie
Reviewed by Jamie K. (age 9)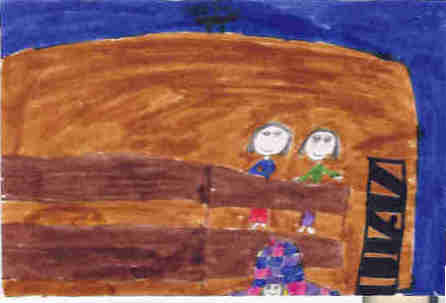 The Quilt Story is about a girl who has a quilt. She loved the quilt so much she would even put it over her head so she could hide in hide-and-seek. One day she got tired of the quilt and stored it in the attic. A year later.... oop's you'll have to read the book to find out the rest.
This book reminds me of my quilt because I really like my quilt too. I really liked this book because it was sad and surprising and hilarious, the surprising part was a year later. Also I thought the illustrations were beautiful because they looked like my drawings.
I recommend this to people who love quilts because this book is mostly about quilts. The animals were funny like the cat and raccoon. I felt that the book kind of told about responsibility.