How To Eat Fried Worms
Written by Thomas Rockwell
Illustrated by Emily McCully
Reviewed by Preston J. (age 8)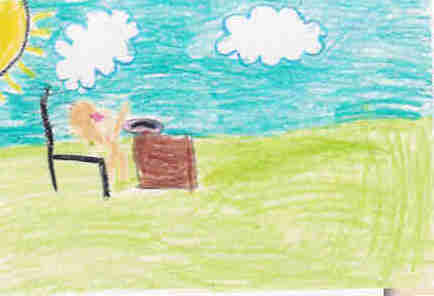 In the book How to Eat Fried Worms, Billy is on a bet to eat 15 worms in 15 days to win fifty dollars. Billy's friends are always doing pranks on him, like gluing worms together. He has to eat the worms fried, boiled and raw with ketchup, mustard, salt, pepper and horseradish. If you want to see if he wins the bet then you will have to read the book to find out.
I like this book because it is very funny. Billy is always doing something strange like eating a worm raw. My favorite character is Billy, he is very funny. I also like this book because it has lots of detail. This book reminds me of when I make bets with my friends, but I never give them anything.
I recommend this book to someone that likes crazy comedy. I mean very crazy. I recommend it to them because they would laugh at Billy when he eats the worms.