The Bun
Written by Avelyn Davidson
Illustrated by Ian Forss
Reviewed by Aaren F. (age 9)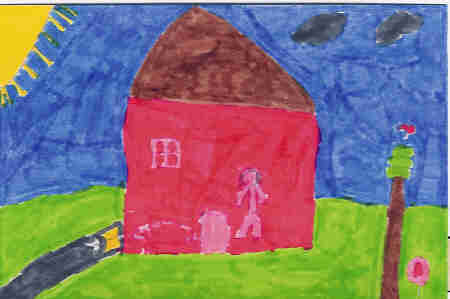 The old woman made the bun. She got some flour that she mixed with milk. The bun jumped on the floor and got out the door. The picture of the bun bouncing was so funny. You should read this book to find out what happened when the rabbit, bear, and the fox tried to get the bun.
I liked this book because the bun could run. My favorite part was when the fox did something to the bun. I thought it was scary. This book reminded me of the Gingerbread Boy. Instead of the boy, there was a bun. The bun ran away just like the Gingerbread Boy.
I think everyone should read this book. If you like funny books about rolling buns, read this book. It is funny.