The Creepy Computer Mystery
Written by Elizabeth Levy
Illustrated by Denise Brunkus
Reviewed by Ryan D. (age 10)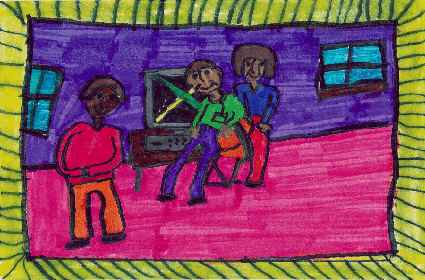 Chip, Justin and Charlene are Invisible Inc. They work like a team to solve mysteries. The computer in the school library is leaving strange messages. Can Invisible Inc. solve the mystery of the creepy computer? Read the book to find out!
I really like the book. I liked the mystery. I like that the answer to the mystery at the end was a real surprise.
My favorite part of the book was when they met the Puffy Players. They Puffy Players were on TV. I think it was neat when Justin, Charlene and Chip met people on TV!
The main characters in this book all had something special about them. Chip was invisible, Charlene was bossy and Justin could read lips because of his hearing loss.
I recommend this book for first through third graders. I think they will liek the mystery.