Junie B. Jones has a Peep in her Pocket
Written by Barbara Park
Illustrated by Denise Brunks
Reviewed by Adi B. (age 9)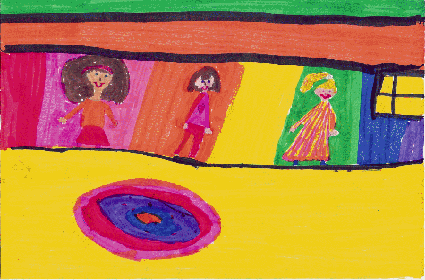 Junie B. Jones is five years old. She likes school. She has a peep in her pocket. What is the peep?? Read the book to find out!
I liked this book because it was funny. It was funny because Junie B. has a peep in her pocket. It is funny because of how she talks. For example she says, I runned across the street or Lucille is my bestest friend.
The story reminds me of when I was a little girl like Junie B. Jones. I got my words mixed up and talked like Junie B.
My favorite person was Junie B. Jones because she was funny. She was funny when she said things like, "I writed in my journal."
I recommend this book to kids in 2-4th grade because the book makes kids feel happy.