Ragweed
Written by Avi
Illustrated by Brian Floca
Reviewed by Craig G. (age 9)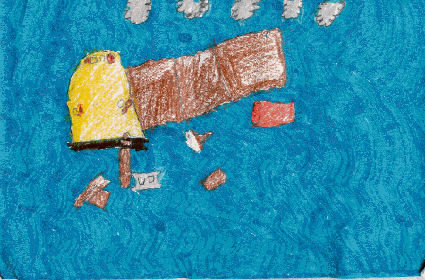 This is about Ragweed a mouse. He has brown fur and a white body. Ragweed has to help his friends. In this book Ragweed leaves his home to see the world and meets friends. A cat named Silversides tries to kill Ragweeed.
My favorite part is when a lot of mice grab a hose and Ragweed tells them to blast her and the mice blast her. I like this part because it is funny.
My favorite characters are Ragweed, Clutch, and Blinker. The book is about three mice and two cats.
This book is like other books by Avi. Avi writes a lot of books that have animals as main characters. Examples of other books by this author are: Poppy and Poppy and Rye.
I recommend this book to 3rd graders through 6th graders. I think all readers would like this book.