The Amazing Days of Abby Hayes- Every Cloud Has a Silver Lining
Written by Anne Mazer
Reviewed by Taran B. (age 8)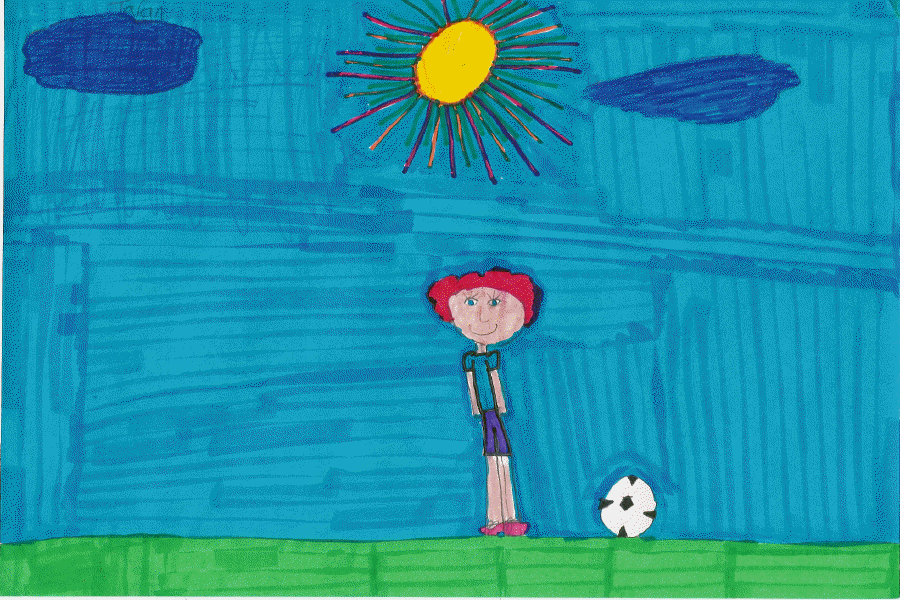 This is a book about a girl named Abby. Abby loves to play soccer with her friend Jessica. Abby loves to write in her diary. Abby really wants to be a soccer star. Read the book to find out if Abby becomes a soccer star!
This book teaches a lesson about never giving up. In this book Abby didn't give up because she wanted to be a soccer star. She kept on practicing and trying her hardest.
This book reminds me about a book called I, Amber Brown because Abby and Amber both want to get their ears pierced.
My favorite characters are Abby and Jessica because Abby likes to write and I do too. Jessica likes to play soccer and I do too.
I recommend this book to soccer players and kids in grades 3-6 because this book is good to read. I think that almost everybody in the world will this book. I liked the book I know you will too.