The Year Mom Won the Pennant
Written by Matt Christopher
Reviewed by Kwamir P. (age 10)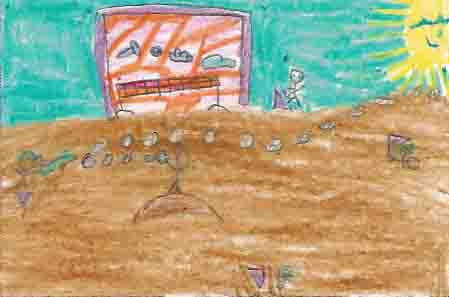 The Thunderballs are looking for a new coach. Nick?s mom volunteers to coach and Nick doesn?t like that. Nick's dad and Coach Stevens make a bet in the Chinese store that if mom wins the pennant, Coach Stevens will take her team to get ice cream. In the end, the Tornadoes have to treat the Thunderballs to ice cream. Read this book if you want to know HOW mom won the pennant.
Nick is a great character. He is funny and his baseball games are exiting. Nick is good at chess and great at baseball. That made him a cool character. I enjoyed the explanations in the story. It was exciting when they were going to hit the ball. It was funny when the team was up to bat because they where nervous. Coach Stevens' son yelled from the dugout to Nick, "When are you going to get a baseball shirt for your mom." Nick answered, "When you get a muzzle for your mouth." That part was funny. My favorite part was when Nick and his friends got caught swimming. I like swimming and I like when they were scared and stuttering.
I recommend this book to people who like baseball. Also, I recommend this book to people who like to play sports. People who like to win should read this book.