The Basket Counts
Written by Matt Christopher
Reviewed by Corey M. (age 10)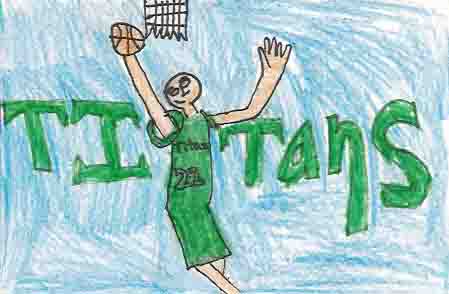 Mel Jemson is the new basketball player on the Titans team. During his second game he gets into a fight with another player on his team who's name is Caskie. Next, their opponent, Stony, dunks on Mel. Caskie gets worried and afraid that Mel will get hurt. Mel's dad is a doctor and Caskie?s mom goes for an appointment at his office. She leaves because she sees that Mel's dad is black. Caskie?s mom gets along with Mel's dad in the end, but will Mel ever become friends with Caskie? Read this book to find out!
I felt excited as I read this because it was hysterical. I mean the jokes were so funny, it?s not even funny! Also, the characters took many risks. What I really liked were all of the cliffhangers. When I was almost done with the chapter, the author would say something catchy and it made me want to read more. An example is when Mel was on the floor. I wanted to know if Caskie would get worried. Mel is an interesting character because he was mean to other people if they were mean to him. He made a lot of jokes so he was funny, too. Mel reminds me of myself because he is good at basketball, three point shots, and tall. He is cool like me because of his basketball skills.
I recommend this book to people who like basketball because it is all about sports. I want to recommend this book to people who like Matt Christopher books, too. Lastly, I want to recommend this book to people who like to read books that have interesting characters.