Wind Catcher
Written by Avi
Reviewed by VL (age 9)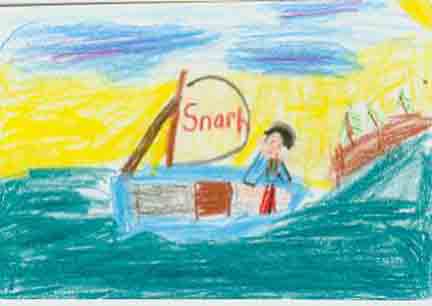 This story is about a boy named Tony, who bought a Snark. A Snark is a type of boat. Tony has to take sailing lessons. His instructor is a girl named Chris. After a few lessons, Tony takes his first solo trip with his grandfather's permission. During his first sailing trip, far from land, Tony gets confused about directions. He doesn't know which way to go and he can't see the beach. Luckily, he realized he was in the middle of the channel. Find out if Tony finds his way home by reading this book.
I liked this book because I learned more about sailing and I would like to be able to sail as an adult. Chris is an interesting character because she is a sailing expert at the age of fifteen. Can you believe that a girl knows so much about sailing at such a young age. I also think the main character should have been better prepared for his first trip. I would have taken a cell phone. It would be easier to get help if I got lost.
I recommend this book because it is not long and it was easy to read because it kept my interest throughout the story. I learned more about the Swallows and other types of boats. This book is a good book to read if you are interested in history because some of the story is based on a true story of the Swallows.