Junie B., First Grader Toothless Wonder
Written by Barbara Park
Illustrated by Denise Brunkus
Reviewed by OG (age 10)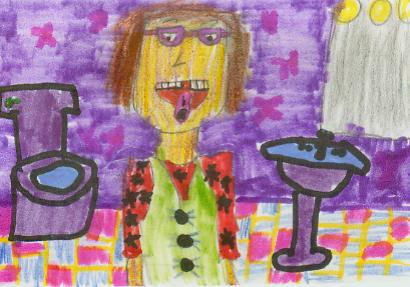 In this story, Junie has lost a tooth and is scared of the tooth fairy. She thinks it is a Tooth Witch. Junie doesn't put her tooth under her pillow. Junie justs want to know what the Tooth Fairy does with the teeth. In the morning she finds out and she is surprised! Ollie, who is Junie's baby brother, is getting his first tooth at the same time that Junie is losing her tooth.
I liked this story because it reminds me of my life. When I lost my first tooth I was scared like Junie was in the story. I was scared to put my tooth under my pillow, but in the morning I got five dollars. I even tried knocking out the rest of my teeth for money. Ouch! My favorite part was when Junie's Grandfather tried to wiggle her loose tooth. Then Junie just bit down and her tooth came out. This book is the 20th in the series of Junie B. Jones. I've read books from one to nineteen and they all interested me.
On a scale of 1 to 10 I would give this book a 12! I would recommend this book for any age. This book is not long or difficult to read. Anyone who loves to read a funny book would enjoy this story.