Julie
Written by Jean Craighead George
Illustrated by Wendell Minor
Reviewed by Staci L (age 10)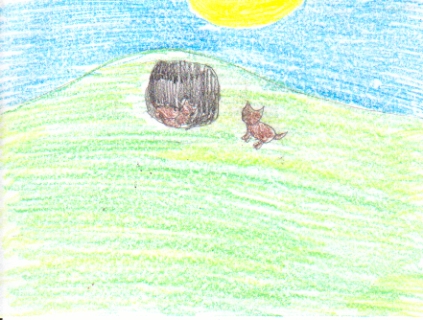 Julie ran away because she was getting married to a man she did not like. Alaskan law says that a child must marry when the parents of the two children say they must. That is why she ran away. But soon after she was in the woods, a huge storm made her lose her way. But luckily for her, a wolf pack found her and saved her life. She named the leader of the pack Amaroq. Her wolf friend was a pup named Kapu, named after Julie's father, Kapugen. The young pup taught Julie how to get food from the parents by touching the corner of their mouth. Kapu taught her other things too, like playing with the other pups and catching bugs and frogs. A huge black chopper flew in and shot Amaroq. Julie knew it was her father. After the storm passed, Julie was able to find her way back home. When she got home, her dad had married a white woman. Will Julie and her father ever sort things out? Will Julie ever see her wolf pack again? Read Julie to find out.
This book is a great book. My favorite part is when Julie gets lost. I wondered if she was going to live or not. Julie's father changes in the story when he realizes that Julie is more important than his company. This story teaches me that you should never give up hope. Julie didn't give up. She always thought that she was going to find her way back home.
I recommend this book to 4th grade and up because it is very hard to read. I think that people who love to read books about animals and heartaches should read this book. For those who have enjoyed this book, Jean Craighead George has written other books also.