Strider
Written by Beverly Cleary
Illustrated by Paul O. Zelingsky
Reviewed by Sydney R (age 10)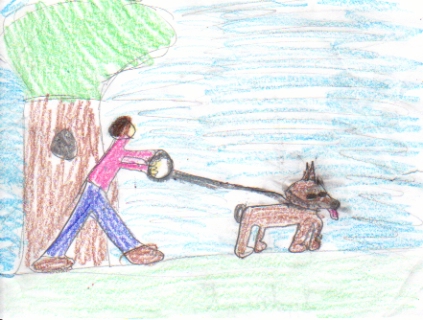 While Leigh Botts and his friend Barry were running on the beach they saw a stray dog. Leigh and Barry took the dog to Leigh's house. Leigh and Barry got to know the dog. They named the dog Strider. They did not know which one would get the dog so they made an agreement that Leigh got the dog at night and Barry got the dog in the morning. One day Barry told Leigh he would get the dog for a month because Barry has to go see his mom. Strider likes to run. So while Barry was gone, Strider got Leigh into the track team. Will Leigh win or not? Read Strider to find out.
I like this book because Leigh is a caring person. He brings Strider home and that shows that he cares. My favorite part is when Leigh asked a girl to pull weeds with him. He was really trying to ask her on a date. Leigh reminds me of me. If I found a stray dog on the road I would feel sorry for the dog and would want to take it home with me too.
I recommend this book to anybody that likes sports and dogs. When I was reading it, I did not want to put it down. I liked how Strider helped Leigh become a good runner.