The Wide Window
Written by Lemony Snicket
Illustrated by Brett Helquist
Reviewed by NP (age 9)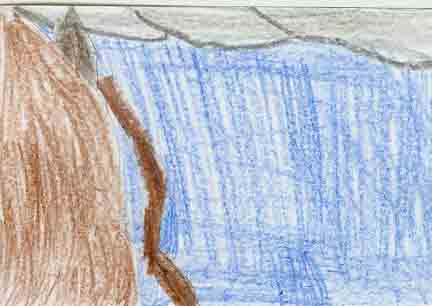 This story is about three orphans named Violet, Klaus and Sunny. The orphans are staying with their Aunt Josephine in a house that is half on a mountain and half supported by two-by-fours of lumber. Aunt Josephine has two rules. One is never to touch the two-by-fours. The second is never to go near the water. The Baudelair orphans are finally safe and happy for a short time. There happiness is cut short, because whenever Count Olaf gets near the orphans it means trouble.
This story reminds me of my family's house that is on a mountain. The house is so high that when you are looking over the side, you can see the town below. I felt sad because the evil Count Olaf tries to steal the orphans' fortune, left to them by their parents. Count Olaf always hurts one of the characters. It was interesting to read about the different plans that Olaf uses to steal their fortune. The character of Aunt Josephine reminds me of my Aunt Linda. Both of them are very nice and caring.
I recommend this book for ages 7 and older because some parts of the story are sad. When Aunt Josephine gets pushed out of the window by the evil Count Olaf I was mad and sad because the orphans will have to live with Olaf again and that is not good. It is also interesting because the orphans find clever ways to outsmart Count Olaf's plans to steal their fortune.