Skinny Bones
Written by Barbara Park
Reviewed by DF (age 9)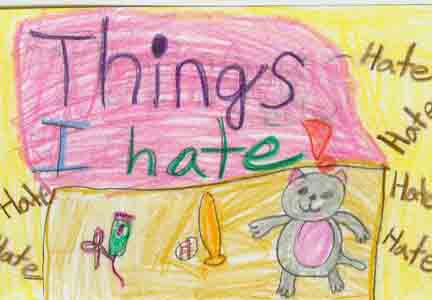 This book is about a boy named Alex who can't seem to keep himself out of trouble. In the book, Alex has been playing little league ball for six years and he thinks he isn't a good player. Alex can't keep his mouth closed,and he gets into a pitching contest with T.J. Stoner - one of the strongest and biggest kids in school. What will he do?
I enjoyed reading this book. I liked it because Alex, the main character is like me. I think it is fun to know somebody's life, especially when it is funny. I have many favorite parts. One of them is when he goes to get a hair cut and his barber shaves him bald. In my opinion, the author Barbara Parks, is one of the funniest writers for kids.
I recommend this book for all 4th graders because it is so funny. The first time I heard about this story was the night my father and brother were reading this book together. They were laughing so much that I could not fall asleep.