Shiloh
Written by Phyllis Reynolds Naylor
Reviewed by CP (age 9)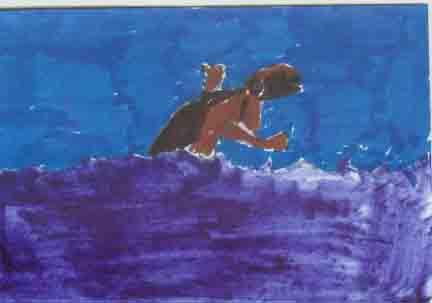 This book is about Shiloh, who is a dog that is always in danger. The first danger is a man named Judd Travers, who is trying to kill Shiloh. Shiloh is saved by his owner Marty Preston. Marty Preston is a boy who really liked Shiloh. Marty and his friend, David Howard, try to solve the mystery of a murder in Ben's Run. David is a newspaper reporter in West Virginia, where this mystery takes place.
I like this book because it is a mystery and it saves a cute dog named Shiloh. My favorite part is when they solve the mystery. The characters I like are Marty Preston and Shiloh, because together they solve the mystery. The unique and special thing that happened in the book is that Judd Travers saves the dog. When I read the story, I was very curious and couldn't stop reading.
I recommend this book because it is interesting to read about the friendship between a boy and his dog. I think that readers who like a good mystery will enjoy reading this story. All animal lovers will be happy about saving a cute dog.