The Mysterious Matter of I.M. Fine
Written by Stanley Diane
Reviewed by Amber A. (age 10)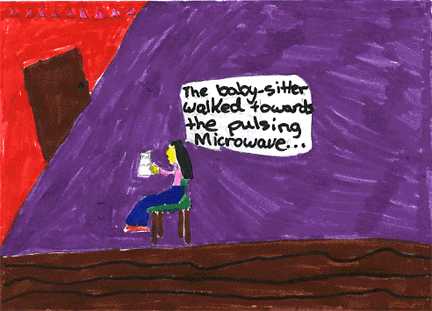 This book is full of mysteries. Franny, the main character, meets a boy at her school named Beamer. He becomes her friend and together they crack a mystery. The mystery revolved around a new book which had recently come out called "Mind Wave". Almost everyone was reading it. This particular book, by I.M. Fine, was part of the popular Chillers book series. Franny's brother, J.D. also read the book. From him Franny learned that "Mind Wave" was about exploding heads. Soon J.D. is collapsing on the floor saying he felt like his head was going to explode! Is there a connection??
My opinion about The Mysterious Matters of I.M. Fine is simple. If you like mysteries, read this book!!! It has truck loads of puzzles and brain teasers. I felt surprised, anxious, and, not to mention, scared. I didn't want Franny and Beamer to get caught and was excited to see if they did. I also felt challenged because there were a lot of clues to put together.
I recommend this book to boys and girls. But if you are a young reader, you might get lost. If you are a mystery lover, challenge yourself to The Mysterious Matter of I.M. Fine.