Arthur Goes to Camp
Written by Marc Brown
Illustrated by Marc Brown
Reviewed by Starr H. (age 7)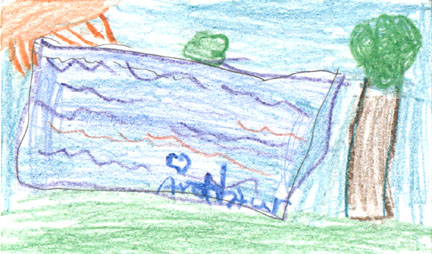 This book is about Arthur going to camp. Arthur does not want to go to camp. He writes notes to his mother that he wants to go home. At camp, they are playing a game where they have to find many things. They are looking for a flashlight to win the game. Arthur finds the flashlight. And he liked the camp and he wants to go back again.
I liked the book because when I was in kindergarten I went to camp and I did not want to go because I would miss my mom. I liked the characters. My favorite character was Muffy because her team was finding everything. The book was funny because the boys think that the girls took their clothes.
I would recommend this book to big kids in the Spaghetti Book Club. I would recommend this book to kids who are going to camp because it has funny characters.