The Celery Stalks at Midnight
Written by James Howe
Illustrated by Leslie Morrill
Reviewed by Austin H (age 10)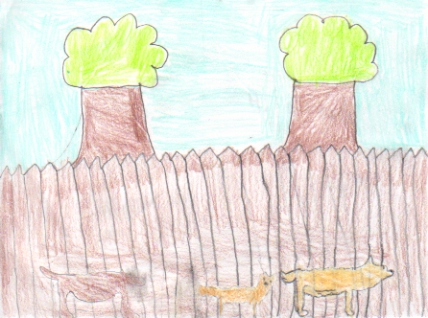 This is a story about two dogs, a cat and a rabbit. Their names are Harold, Howie, Chester, and Bunnicula. Bunnicula, the rabbit, is missing from his cage. Chester, Harold and Howie are worried. Chester believes Bunnicula is a vampire rabbit, and when Bunnicula bites vegetables they are vampires too! Will the whole town turned into vampires? Chester, Harold, and Howie are looking for Bunnicula. At the end, will they find Bunnicula? Read the book to find out!
This book is special because it has a lot of mystery and adventure: Like when Harold, Howie, and Chester chase a tomcat off someone's porch. I like the part when they dig through the garbage on the man's truck and get in a big mess. I would not like to be in such a mess. They meet the mean tomcat. The tomcat got into the mailman's cart, and was rolled away in it. That was especially funny because the tomcat was so mean. I like the illustrations in this book because they are funny, too.
I recommend this book for ages seven and up. This book is interesting to me because Harold, Howie, and Chester think that Bunnicula turned the whole town into vampires. I hope you enjoy this book as much as I did.