The Knight at Dawn
Written by Mary Pope Osborn
Reviewed by Ethan H. (age 9)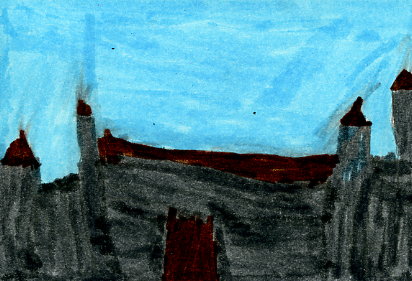 The story is about two kids who find a Magic Tree House and books that could take them to a certain time. In this book they are taken to the time of medieval kings. Then they found a castle and went in and they heard a party so they went farther in, but a man told them to go. So they ran into a room with lots of equipment and tried to find their way out of the castle, but they could not find their way out. Later, they solved the mystery and went home.
I thought it was a great book that everyone would like, because it grabs your attention by all of the events that happen like when the characters find a secret door. The illustrations were super too, because they gave a lot of detail in them that matches the story. Even my teacher would enjoy this book with all of the information about medieval times.
I recommend this book to people who like Magic Tree House books, because it was full of adventure by traveling to the medieval time period. Mary Pope Osborne does a great job writing books that intrigue readers by creating new and interesting plots.