Polar Bears Past Bedtime
Written by Mary Pope Osborn
Illustrated by Sal Murdocca
Reviewed by Natalie D. (age 10)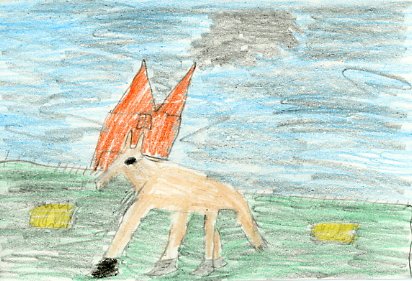 The owl is going to take Jack and Annie on another adventure to the Arctic in their Magic Tree House. When Jack and Annie got to the Arctic they were freezing. Then, they met a seal hunter. The seal hunter took Jack and Annie to his igloo. Later, they got stuck in a blizzard. Next, Jack and Annie got stuck on thin ice. They did not say the right words to get home. You should read this book to find out what happens to Jack and Annie and how they get home.
This is my second favorite Magic Tree House book, because the book makes me think of my cabin when it is snowy. I also like polar bears, because they're white and pretty. They match the snow too. In the story, I was glad that the polar bears were nice, instead of mean. It is always nice to read about helpful characters.
I would recommend this book, because I learned that if you got stuck on thin ice, you get down on your stomach and crawl. I could use this information later on. Also, this book has riddles and I enjoy solving riddles and I am sure you will too.