My Many Colored Days
Written by Dr. Seuss
Illustrated by Steve Johnson & Lou Fancher
Reviewed by Alexus W. (age 7)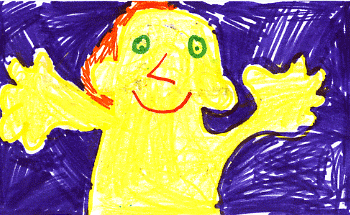 This book is about colors. It uses animals and people to show the colors. This was a happy book and the drawings were bright and used all of the colors of the rainbow. It also uses gray, white, and black.
My favorite part of the book was when the horse kicked up his heels. It made me laugh. I had never read this book before. It is a one of a kind book.
This was a good book because the different colors reminded me of how I feel. Some days, when I am sad, I feel blue. Other days, when something exciting happens, I feel red.
I recommend this Dr. Seuss book to anyone who likes colors.