The Mixed-Up Chameleon
Written by Eric Carle
Illustrated by Eric Carle
Reviewed by Kelvin C. (age 7)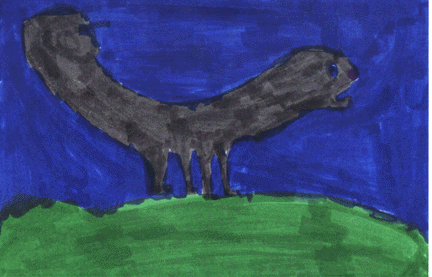 The book is about a Chameleon. He was special because he could turn into different colors. He turned brown when he went on a tree and he turned green when he got on a leaf. He turned red when he got on a red flower. One day he went to the zoo and he started to wish he could be like other animals. He wished he could turn gray like a polar bear. He wished he had wings like a flamingo. He wished he could be smart like a fox. He wished he could swim like a fish. Do his wishes come true?
My favorite part is when the chameleon got normal again because it was silly when he had parts of other animals. I think the colors in the pictures are bright because they are drawn with light colors. I think the characters are silly because the chameleon turns into parts of them.
I recommend this book because this book is about a chameleon that likes to wish a lot. People who like making wishes would enjoy this book. I think young people will like this book because they would enjoy it more.