Magic Treehouse: Afternoon in the Amazon
Written by Mary Pope Osborne
Reviewed by Manuel M. Jr. (age 8)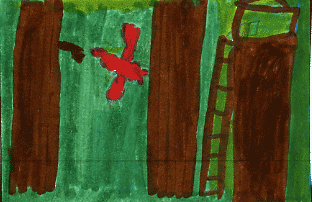 Jack and Annie had an afternoon in the Amazon rainforest. This is one of their adventures in the magic tree house. When they get to Amazon rainforest, they have to find a special rock that will save a person. When you read this book, use your imagination and you will discover the beauty of a rainforest.
I like this book because it tells me how Jack and Annie can travel in different places and time. I want to know more about Amazon rainforest that's why I chose this book. After reading this book, I got my plastic sword and acted that I was with Annie and Jack in the rainforest.
I recommend this book to all kids. This book gives a lot of information about different places, people and time.