A Weekend with Wendell
Written by Kevin Henkes
Illustrated by Kevin Henkes
Reviewed by Ivy Ceziel T. (age 8)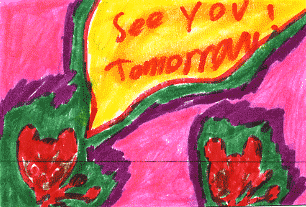 This book is about Wendell and Sophie's weekend together. They are both mouse. Wendell was not nice to Sophie. He was bossing her around. Sophie did not like the way Wendell was acting. Read the book and find out how Sophie will get even to Wendell.
I like Kevin Henkes' books that is why I chose this book. I would like to make a text to text connection. This book is like Eve Bunting's book, "The Day when the Whale Came". The boy also tried to boss around his friend but he stick up for himself. I also like the way Kevin Henkes draw the pictures. I like the captions and bubbles that he put on the pages.
I recommend this book to the kids who likes to boss around other kids. It will teach you a lesson-- never make fun of others.