Mufaro's Beautiful Daughters
Written by John Steptoe
Illustrated by John Steptoe
Reviewed by Rosalie C. (age 10)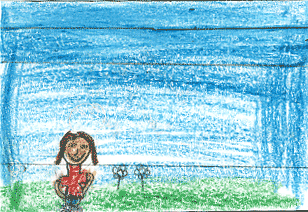 This is an African folktale, a Cinderella version. The story is about the two daughters, Manyara and Nyasha. Manyara is the mean and bad-tempered daughter. However, Nyasha is nice and kind. There are magical creatures in the story that tested the two daughters who deserves to be the queen and marry the king. Read the book and find out who became the queen and who became a servant.
This book reminds me of the Talking Eggs. Nyasha is like Blanche and Manyara is like Rose. It teaches us a lesson that good always wins and evil loses. I also like the way the illutrator drew the pictures. It helps me understand the story better.
I recommend this book if you want to read different versions of Cinderella. You will like how the author brings in new character, the king, to change the heart of another character.