Junie B. Jones and the Yucky Blucky Fruitcake
Written by Barbara Park
Illustrated by Denise Brunkus
Reviewed by Brigitte T. (age 8)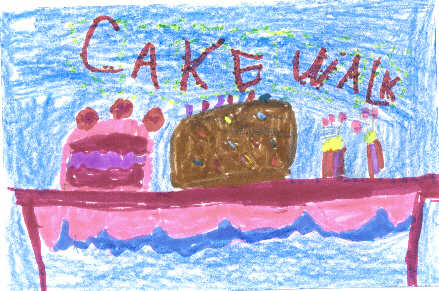 "I'm the bestest game winner in the whole world!" Junie B. Jones thinks she can beat Lucille and Grace at any game. They have a carnival at her school and Junie practices penny toss, throwing sponges at the principal's face, and she thinks this is a dream come true.
I think this book is really funny. You should read it to see all the trouble Junie gets in all the time. It reminds me of my brother and me because we always get into trouble together at home.
I like this book because I like the characters Lucy, Grace, and Junie B. Jones. Junie is so funny because she thinks you have to walk on cakes at the cake walk.
The illustrations are in black and white but they really show the funny parts of the book very well.
I recommend this book for second through fourth graders who enjoy reading about humorous characters getting into lots of trouble.