Junie B. Jones and That Meanie Jim's Birthday
Written by Barbara Park
Illustrated by Denise Brunkus
Reviewed by Braeden S. (age 9)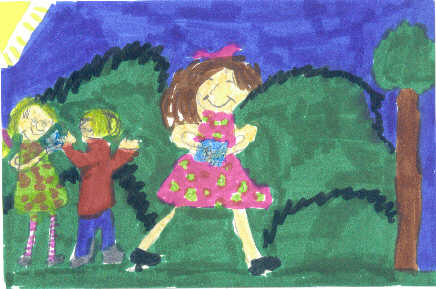 Have you ever been invited to a birthday party and couldn't decide whether to go or not? Then you might like this book. It's about Jim's birthday party and he invites everyone, but Junie B. Jones doesn't want to go. She is jealous and wants to have her own party. Her mom tells her that her birthday is not until June. So Junie decides to move the date of her birthday.
My favorite part was when the toilet was broken and Junie's grandfather asks her to help. They both love to work on the toilet because they love to watch the ball that floats on the top and keep flushing and flushing the toilet.
A lesson I learned from this book is that you should go to a party if you are invited and not to be jealous. I was kind of sad when I read the book because I think you should go to a party and not hurt people's feelings.
I like the illustrations because they look like they were done in pencil. I try to draw like this myself. The illustrations he chose to draw for the book are the really funny parts of the story.
I recommend this book for second and third graders and for those who like easy and fun books to read.