There's A Boy In The Girl's Bathroom
Written by Louis Sachar
Illustrated by Not available
Reviewed by Stacie R. (age 9)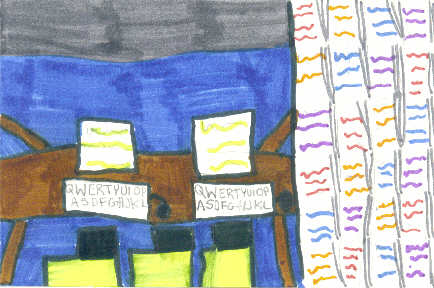 Do you like funny, unusual, witty and satisfying books? Well, here you are! Bradly was the meanest, grouchiest boy in the class but when he gets a new friend he changes a lot. Bradly's mom wants him to have a tutor to help him with his school work-will she help? Bradly's friend has to go to the tutor too. When he's trying to find the tutor's office something terrible happens.
This book reminds me of my first day at pre-school. I was nervous just like the character of Jim. We were both wondering what our teachers would be like. He also reminds me of my classmates because they are very friendly too.
There were no illustrations in this book; but I liked it better because I could imagine the pictures in my own mind.
I really enjoyed this comedy book and some people who like mystery books may also like it because on each page you're wondering what's going to happen on the next page.
I would recommend this book to lots of people in third through sixth grades. If you like comedy in a school setting, and like to see a character change from trying to be like others, to finding out who he is, you would like this book.