The Ghost Next Door
Written by R. L. Stine
Reviewed by Kristen S. (age 9)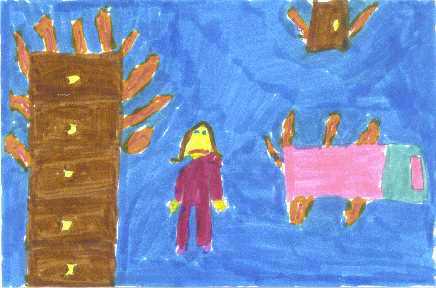 There's a strange new kid on the block and Hannah's trying to figure out if Danny is a ghost. In the beginning of the book, Hannah is having a bad dream. She dreams that fire is all over her room!
I think this author likes to write scary stories and it is really scary. My favorite part is when Hannah has her dream because it is frightening and exciting. I couldn't wait to see what happened at the end of the story.
Hannah changes from being afraid, to finding out why she had her dream and finding out that she really is a ghost. This was a long process and all throughout the book she was afraid until she fit the pieces together.
I recommend this book for those who like lots of suspense. A third grader could read this book easily. Second graders could too if they read well.