The Five Little Elves
Written by Blyton Enid
Illustrated by Rene Cloke
Reviewed by Praveen S (age 7)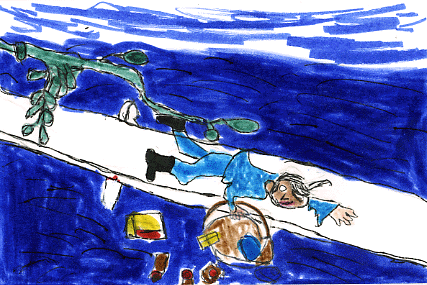 This book is about five little elves that are so alike no one could tell which was which. The only way people could tell them apart was by counting the buttons on their coats. One day they went on a picnic. They had no water for their kettle. So, one of the elves went to a house nearby to get water. He brought back five cakes. When they ate the cakes, they all got very fat. Their buttons popped off of their coats. Can you guess what happened next?
My favorite part is when one of the elves dropped his cake because it was funny. I like the illustrations in the book because they are very colorful and show action. It is a little like other books the author has written. The reason it is like other books she has written is that it has some problems and the problems are solved by the characters in her other books, just like they are solved by the elves in this book. If you like books by Blyton Enid you would like this book.
I recommend this book to people who like books that have good illustrations and a few problems because this book has both. Find out the rest of the story when you read this book.