Are You My Mother?
Written by P.D. Eastman
Illustrated by P.D. Eastman
Reviewed by Cindy N. (age 7)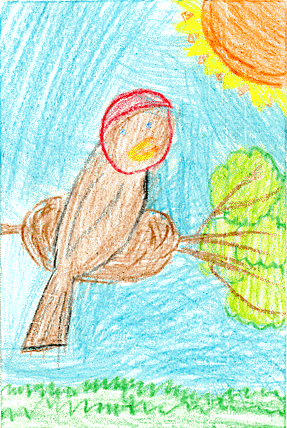 This story is about a little bird that can't find his mother. His mother flew away from the nest to get him food. The baby bird didn?t know what she looked like. He asks a kitten, ?Are you my mother?? and the kitten just stared at him. Then he asked a hen and the hen said, ?How could I be your mother, I am a hen?? The dog and the cow said the same thing to the little bird. Will the bird find his mother? Read the story to find out!
This story reminds me of a time when I was lost. I was scared and looking for my mom too. When they found me I was so happy, just like the little bird. I liked the little bird because he was so funny. I liked how he asked all the different animals if they were his mom. My favorite part was when the baby bird went searching for his mom because he met many different animals and made new friends.
I would recommend this book because this book may remind you of your family. I think families should read this book together.