Is Your Mama a Llama
Written by Deborah Guarino
Illustrated by Steven Kellogg
Reviewed by Jose M. (age 5)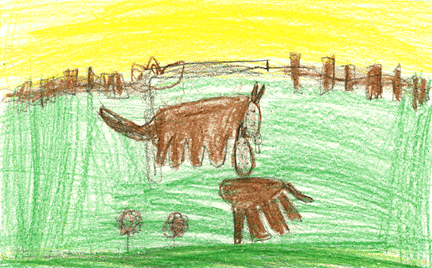 This story is about a baby llama looking for his mama and he goes everywhere looking for her. He asks a lot of animals to see if their mama is a llama and it is funny to see what they say.
My favorite part of the story is when the baby llama meets Lina and he sees that they are the same and that their mama is a llama.
I liked this book and I think other kids will too because you get to see a lot of different animals and learn what makes each one special. It is like a game to see if you can guess what they are.
(This review was translated from Spanish.)